From 1st to 5th February, 2016 Aston University (Birmingham, UK) hosted a meeting of rectors and representatives of the universities — member organisations of the consortium for the project544161-TEMPUS-1-2013-1-UK-TEMPUS-JPCR Aston University «Developing the Teaching of European Languages: Modernising Language Teaching through the development of blended Masters Programmes». Voronezh State University was represented by Rector Assistant Sergey Kamshilin and member of the VSU Tempus working group, the Associate Professor of the English Philology department Elena Chaika.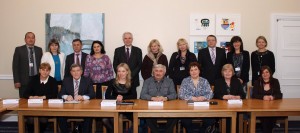 The programme of the visit included a meeting with Aston University Senior officers — Vice-Rector for International Relations, Dr. Helen Griffiths and Provost, Dean of Languages and Social Studies School, Dr Simon Green. At this meeting the participants exchanged information about the stages of the Tempus project implementation in their institutions, discussed the possibilities and prospects of further cooperation in the framework of the current project, as well as in other areas of international activities. The representatives of the universities of Russia (Voronezh, Tyumen, Yaroslavl), Ukraine (Kiev, Nikolayev) and Uzbekistan (Tashkent, Samarkand) made presentations on the implementation of the new Master's programme in Language Teaching developed within the framework of the Tempus project. As a result of the presentations, the issues related to the improvement of the Master's programme as well as the organisation of academic mobility of students enrolled in this Master programme and their teachers were discussed.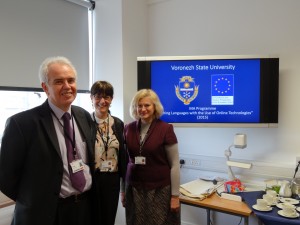 The visitors to Aston University had the opportunity to get acquainted with the equipment and activities of the university library, to observe lectures and practical classes, to talk to the teachers and students. They were also welcomed by the Lord Mayor of Birmingham Councillor Raymond Hassall, who held a warm and friendly reception at the City Council.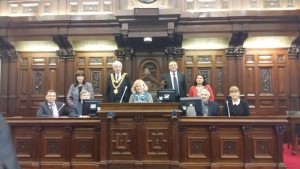 According to all the participants, the visit to Birmingham was extraordinary fruitful and determined a set of promising areas for further international cooperation.